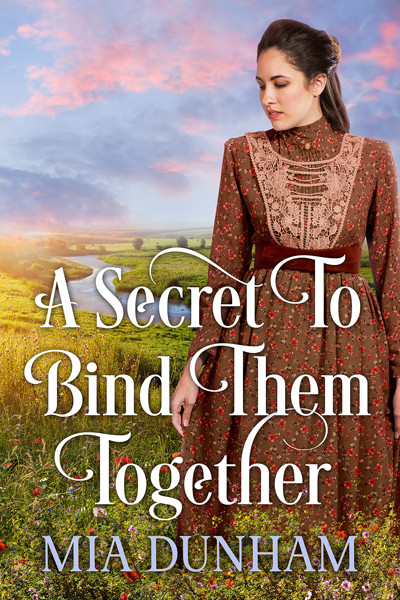 Five years since the incident in Reynold Price's stables, the time seemed to go by quickly.
Just six weeks after Henderson purchased the old trading post building, Tessa opened her restaurant. Her friend Suzy managed the wait staff and front-end service, and both customers and employees seem to appreciate her bubbly personality. 
Tessa's mother initially worked part-time as a cook. After her oldest son Gil decided to attend boarding school, and the commute from the ranch became too much for her, she made an agreement with Reynold Price to lease her land and become the caretaker of both the land and its animals for a split in any sales. 
Gil returned home from boarding school for the summer before he left for college. He had grown into a handsome young man with curly dark hair. He sat in Tessa's restaurant with Tessa and Henderson so his sister could get him up to speed on the happenings in the town during his time away from home.
Gil happily ate at a slice of pie and looked around the dining room. It was half-filled with patrons. "If this is your slow time of the day, I can't imagine what it's like during your busy times."
Tessa nodded. "It's been crazy to the point we sometimes have to turn customers away. Suzy and I are talking about opening another small restaurant on the other side of town. Since it will be in the quieter area closer to the homes and school, we found a building that would work that is nestled between a few boarding houses. We thought it would only be open for lunch and dinner, but we will have to see."
Gil swallowed another bite of pie. "Mother wrote to me about Charlie, but how did all this happen without me knowing about it?"
"They met at the party where her marriage to Uncle Joe was officially annulled," Tessa explained as best as she could. "You were too busy chasing Wyatt and your brother around the lawn to notice." 
Tessa continued, "Mother and Charlie courted for several years and married last year in the spring. They purchased a small home in town so she could be closer to help me out more at the restaurant. Charlie stays at the home in town when they aren't driving cattle or training rookie ranch hands."
"Whatever happened to Uncle Joe? Did they let him go?"
Henderson picked up the conversation. "A sheriff from Rock Springs came and picked him up from Sheriff O'Day. Apparently, he was wanted for theft, and he defaulted on a pretty substantial bank loan before he left town. Word spread in the law community about his arrest and we learned he is wanted in several other communities. He won't be walking the streets for quite a while."
 Tessa sat back in her chair. "Uncle Joe wrote me a letter shortly after you went off to boarding school. He apologized for involving his own kin in his scheming. He admitted to me that he never loved Mother. In retrospect, Father always called him the black sheep of the family. He didn't want to sweat in the fields and pastures like his father and brother, so he left home. I gathered from Father's last encounter with Uncle Joe that he led a hard life, picking up odd jobs here and there, and he got mixed up with the wrong sorts of people."
Gil frowned. "I didn't know. That's so sad. I kind of liked him at the beginning."
Tessa laughed. "Of course, you did. He let you and Eddie go off and do whatever you wanted without having to finish your chores. Just remember whenever you don't hold up your end of the work, someone else has to pick up your slack."
Gil cringed. "Yes, you're right. I'm sorry, Tessa. I didn't know any better. I didn't want to do my chores and Uncle Joe said it was okay. I didn't think how much it would fall onto you."
"Speaking of help, I had better get back into the kitchen. You two men keep chatting, I'll join you in a bit." Tessa rushed back into the kitchen. 
"How was boarding school?" Henderson sipped his coffee.
Gil shrugged. "It was okay. At first, the kids made fun of me and called me a country bumpkin. I ended up studying even harder and graduated as one of the top of the class. My teachers said that I was resourceful and showed an aptitude for leadership. I actually ended up tutoring some of the guys that bullied me. Now, we're pretty good friends."
Henderson nodded. "I hated boarding school. But it was one of the best decisions my parents made. There was no way I would have received that level of education here in Wyoming."
"I really didn't want to leave the ranch. I knew Mother and Eddie wouldn't be able to manage it on their own. I'm glad she was able to work something out with your father, Henderson."
"I heard you did pretty well and got accepted into Boston University. That's a good school. Have you decided what you wanted to study?"
"I'm going to study family law. I want to be able to help people like my mother who are stuck in seemingly no-win situations."
Henderson nodded. "I had the same thought, too, after the whole ordeal with your Uncle Joe. I've added on family law as part of the case work my law firm handles. Of course, the choice will be yours when you graduate, but you will always be welcome to work at my firm here in town. It's taken off—I've had to hire three new lawyers in the past two months to help with the workload. Of course, the majority of our business is working with the state's governing bodies to help with formulating the legislative text."
"Really? Wow, thanks!"
"That offer is on the condition that your grades are kept up. Of course, you may not even want to move back here." 
Gil looked confused. "Why not?"
Henderson sighed. "The big cities in the east have a tempting allure that the wilds of Wyoming can't offer."
"Oh? What's that?"
"Great food, elaborate parties and dances, and a seemingly endless supply of available women. In fact, I believe your law school is progressive."
"It is? In what way?"
Henderson sipped his coffee. "It allows women to attend."
Gil's face blushed to a bright red color. "It does?" 
Henderson nodded, partly teasing him on his school choice. "That's why I went to NYU. I didn't want to be distracted from my studies. Even at NYU, I had fallen in love with someone. But don't tell your sister that."
"Tell me what?" Tessa wiped her hands on her apron as she stood by their table.
Henderson stuttered. "Uh, well, nothing really. I almost forgot to tell you that we need to bring your wedding gown to my parents' house tomorrow. She lamented how she never got to see you in it."
"Why didn't she just ask me?"
"I think it was just wishful thinking. With her birthday coming in a couple of weeks, I thought since we're out there tomorrow, we could surprise her with an early present."
Tessa leaned over to Henderson "But, honey, I don't even know if it will fit right now."
Henderson spun her around as he looked at her. "I think you will. And, I might add, you are still the most beautiful woman I know."
"Mister Price, now I know you are hiding something. Don't think that flattering lawyer mouth of yours is going to be able to distract me."
"Then what about this?" Henderson led her to a corner, out of sight of the customers. He gently cupped his hands on her face and kissed her.
Tessa closed her eyes as she felt the warmth of his kiss on her lips. After a moment, her eyes fluttered open. She held her hand to her throat as a blush rose on her cheeks. "Okay, you distracted me. I don't even remember what I was doing before I came out here." 
Henderson laughed. "You were in the kitchen."
Tessa jokingly scowled at him. "I hate when you do that to me." 
He winked at her. "I know." She disappeared into the kitchen.
Henderson joined Gil at the table. Gil leaned over to him and whispered, "You are going to be in so much trouble tomorrow."
Henderson glanced over his shoulder at the door leading into the kitchen. "I know."
***
The next day, Tessa fussed with her posture in the carriage as it traveled to Henderson's parents' house. Betsy sat in the seat opposite of the couple. 
Henderson held her hand. "What's wrong? I hope you didn't catch what your mother and Suzy got."
"I don't think so. This wedding dress is just a tad too tight around my waist." She sat up straighter. "Since they're sick, maybe I should go back to town and open the restaurant. At least I would be able to get out of this." 
Henderson shook his head. "No way. It's our five-year anniversary today and my family wants to celebrate with us."
"I was hoping for a more intimate day." Tessa held her abdomen and tried to breathe.
"Did you put your corset on too tight?"
"I think Betsy was too afraid to cinch it any tighter." She looked at Henderson. "Why are you all dressed up in a tuxedo?"
"Mother, of course. I think she is going to have a photographer there so we can have a picture of us in our wedding clothes."
When the carriage pulled up in front of the house, Henderson helped her out of the carriage. Tessa's ivory and silk and lace wedding dress sported a sweetheart neckline, with a sheer lace high collar. Her mother's string of pearls hung around her neck. The large and fashionable muttonchop shoulders and sleeves tapered to her hands; a line of tiny silk fabric buttons started at her elbows and ended at her wrists. 
On her back, a satin lace wove its way down her back and ended with a large, puffy taffeta bow that rested at the crook of her back and acted like a fallen bustle. The tails of the bow trailed down her skirt and ended behind her knees. Her silk and lace train of her skirt trailed behind her by several feet. The bodice and skirt had intricate swirls of glass beads and tiny pearls. 
As Betsy fluffed her skirt and veil out, Tessa noticed a dozen other carriages in the yard. Her brow furrowed. "I thought your parents said this would be an intimate luncheon."
"This is an intimate luncheon for them."
Henderson escorted Tessa inside the house. Her mother, Suzy, and Gil were waiting by the back door. Suzy wore Tessa's maroon taffeta dress.  
Tessa hugged her brother. "What is going on? Why are you in a tuxedo?" She looked at her mother and Suzy. "I thought you two were sick?"
Her mother hugged her and adjusted her daughter's veil. "You are so beautiful."
Henderson kissed her tenderly on her jaw. "I love you, Tessa." He escorted her mother and the two walked out of the back door.
Suzy hugged her friend. "Henderson must really love you. He really outdid himself with this surprise." She held a small bouquet of flowers and handed a larger arrangement to Tessa. She, too, walked out the door and slowly walked out of sight as a string quartet played "Ave Maria." Gil offered his older sister his arm. Tessa smiled as the two stepped outside. 
To the left, dozens of people sat in rows of chairs and stood as Tessa approached. Betsy adjusted her train and veil before she disappeared to the back corner. At the front, by the makeshift altar, stood the pastor, Henderson, and his friend Marcus. Suzy stood on the other side of the altar, grinning at her. Gil slowly escorted Tessa down the aisle; her footsteps were blessed with a shower of fragrant pink rose petals. 
Tears ran down Tessa's cheek. She had secretly wanted a large wedding but had never said anything to anyone. But, somehow, Henderson knew. She looked at his face. He, too, had tears in his eyes and a gaze of adoration and love as he watched her approach him.
When Tessa reached the altar, Gil turned up her veil to reveal her face. He kissed his sister on the cheek. "I know Father is watching from heaven right now." He handed her hand to Henderson.
The pastor smiled at the couple and started the ceremony. "I had the pleasure of marrying you two five years ago today. When you look at each other today, it is still as if you were getting married five years ago. You are still very much in love with each other, and it shows in your devotion to each other."
He continued, "I have the joy of renewing the vows you took before. This time, you have decided to tell each other in their own words."
Tessa had a momentary look of panic. She whispered to Henderson, "I didn't prepare anything."
"Neither did I. Just speak from your heart." Henderson squeezed her hands with reassurance.
Tessa cleared her voice and looked into his deep green eyes. Suddenly, she forgot her stage fright and felt his overpowering love. "Henderson, since the day we met in Chicago, you have shown me grace and mercy above and beyond my wildest dreams. I love how you surprise me with the little things, like a single flower you clipped from our garden, to larger surprises like this ceremony. There was no way for you to know that I desperately wanted a ceremony like this because I never told a living soul about it. Yet you, my perfect mate, knew the desires of my heart. I could not have asked for a better man and husband to be wed to."
Henderson followed suit and nervously cleared his throat. His green eyes looked into her brown eyes. The late afternoon sun caught flecks of gold in her eyes, making them sparkle. His gaze followed the soft curves of her face. "My dearest Tessa. I thought I had the perfect life of a bachelor until I met you. Even though we have known each other since we were children, I didn't really get to know you until we met in Chicago. I have seen your beauty not only on the outside, but the beauty you hold on the inside. You are a fervent protector of the ones you love. You are intelligent and witty, and I have been outmatched on more than one occasion. You make me laugh and most importantly, you make me feel loved every moment of every day regardless of whether you are in my presence or not. I knew the moment I saw you in Chicago that our meeting was God-sent and our destiny. I love you and there isn't a way for me to express to the witnesses here today of how much love I have for you."
The two held onto each other and kissed. 
A roar of approval erupted from the crowd.   
Henderson whisked Tessa back down the aisle and into the house. "You can go change into something more comfortable for the party." 
Betsy rushed Tessa upstairs into a bedroom, where the ivory dress she married Henderson five years ago awaited her.
The guests filtered into Reynold and Abigail's house. Tables covered in white linen tablecloths sparkled with settings of bone china, polished silverware, and lead crystal glasses. The tables lined the edges of the large ballroom. At each table was a server. The string quartet moved inside to the corner and continued to play classical music. 
When the guests were seated, the evening continued through seven courses of the most sumptuous food Tessa had tasted since Chicago. A large, five-tiered cake decorated with frosting piped in a similar pattern to her dress was carefully wheeled out to the middle of the room. Henderson led Tessa to the cake. They sliced it and served each other a bite. A bit of frosting covered Henderson's lip. Tessa wiped it away with her thumb, and Henderson kissed it before he released her hand. The cake was wheeled off to the side of the room where it was sliced and served to the guests. 
Franz Lehar's "Danube Love" waltz began and Henderson twirled Tessa. Tessa picked up the train of her dress and the two floated across the dance floor.
When the music stopped, Reynold tapped Henderson on the shoulder. "May I please have this dance with Tessa?"
Henderson smiled. "Of course."
Reynold whispered in Tessa's ear "I won't be able to waltz as gracefully as my son because of my knee, but I thought your father would like to see us dance together."
Tessa nodded. 
As the two danced, Marcus approached Suzy and offered his hand. Suzy giggled and nodded. 
Later that evening, Henderson and Tessa gathered his parents and Tessa's mother in the parlor down the hall.
"We need to get back to our guests," Reynold reminded his son.
"I know. Just really quick. We wanted you to know before anyone else." Henderson looked at Tessa.
Tessa gave a big grin. "I'm expecting our first child."
Abigail screamed for joy, and Tessa's mother hugged her. 
Henderson's father shook his son's hand, slapping him on the back. "Congratulations, son. When are you due?"
"Doctor Avery thinks I'm about four months pregnant."
After a few more minutes of hugs and congratulations, Henderson led his wife out to the patio. 
The cool evening's air felt wonderful to Tessa. They sat on the porch swing. She gave Henderson a tender kiss on the lips. "Thank you for a wonderful day."
Henderson kissed her back, this time with more passion. He placed his hand on her abdomen. "Thank you for completing my life. I love you." He held her tight as they observed the stars and moon.
"I love you, too, Henderson." 
She leaned her head on his shoulder as they quietly rocked back and forth on the swing.
THE END
---