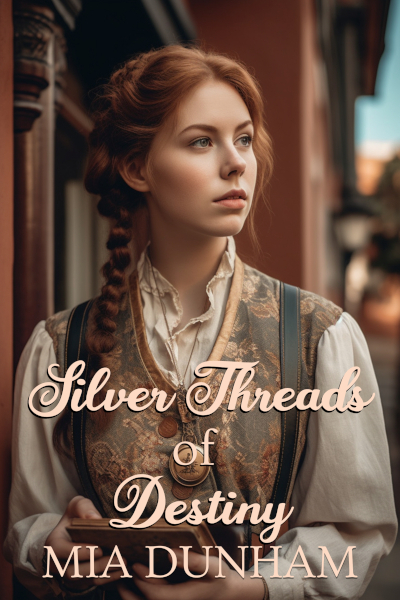 Although Silverton and the surrounding towns had not known about Forneus's presence, the effects of his death and destruction of his network had a rippling effect for several years. Suddenly, the budgets of the towns seemed to be much easier to meet, which caused the townspeople to look into their officials. This lead to the removal of many politicians, and those who were deemed corrupt ended up being driven out of their towns. 
The sudden opening of numerous powerful positions resulted in a lot of the men who had joined in the posse to end up in positions where they could lead their towns into greater prosperity, even before the silver mine started to return a significant profit. The abduction also led to a much closer connection between the towns. Before Lily had been taken, the towns largely worked separately, only talking when they needed something from one of their neighbors. Following her rescue, the men from the different towns started to reach out more often, engaging in discussions that went beyond just what they needed from each other. Ties were made and fostered, creating a sense of community that stretched beyond their previous boundaries. Not only did it build a much larger sense of community and stabilities, it reduced the likelihood that any other criminal network would be able to take root. The different representatives between the towns grew closer, and their goals aligned in a way that reduced the ability for outsiders to corrupt them. 
Given that Lily was abducted, the opening of the mine was pushed back so that she could rest and heal. She returned to teaching as soon as she could, but she was less enthusiastic about the mine. As a result, Lily once again started to rely more on Jack. The surrounding towns were in awe of how Jack had worked to bring them together to save Lily, and they were more than happy to work with him for the mine. Although some were putting pressure on him to take a more political role, he sidestepped that suggestion, saying that the mine was more than enough to keep him occupied. Once it opened, his words proved to be prophetic. During the first couple of months, he barely had time to see Lily, and that proved to be too much for the poor man. Around Christmas time, he got down on one knee, finally ending the rumors whispered around town that they were together. Lily didn't even have to think about her answer, immediately blurting out yes when he got down in front of her. 
Their work continued to largely keep them apart for the next few months. Over that time, they snuck love letters to each other under their doors on days when they weren't able to meet up. In March, they had planned a small wedding with a few friends, but their plan was quickly thwarted by the number of people who wanted to wish them well. People from many of the surrounding towns came to Silverton to wish them well, and a number of people who Jack had helped over the years also showed up for the event. The wedding led to a two-day celebration that kept the bride and groom occupied with entertaining. It was only after the guests were mostly gone that the people of Silverton (who had a large part in making the wedding a much bigger event) rushed the bride and groom away from the reception. 
Their happiness over that first year was punctuated when Lily gave birth to their first child, Sawyer, who was named after Jack's father. Born on Valentine's Day, the couple spent their anniversary staying at home and sleeping with their new baby. Lily did have to take off the rest of the school year, so she hired another teacher to work with Cassidy. Between them, the new teacher and Cassidy were able to successfully get the children through the rest of the session and celebrate the graduation of a few more students. Lily continued to work with the eldest children so that they could move on to the next stage of their lives. She wrote letters of recommendation to help two of them get into higher education, and another decided to work at the train station. This inspired a number of students to ask for some tutoring from Lily so that they could find the same level of success. Between the mine and the expanded community, the students had a lot more options than any previous students. They were beginning to believe what Lily had been telling them for so long – that they could be whatever they wanted to be as an adult. By the end of the summer, Lily was back at the school, teaching the students, who appreciated her much more after her absence. Cassidy and the new teacher had been great, but Lily had a presence that felt comfortable and maternal. Especially after she had her first child. 
The next few years proved to be very prosperous, and people's lives continued to change over time. Cassidy did end up getting married, but she also continued to teach, which was great because Silverton had to build a bigger school. The mine brought so many other families into the area that it was nearly impossible for even three teachers to manage them all. To accommodate the growing school, Lily commissioned work on the school, expanding it to have two more rooms. This would allow for the students to be broken up into smaller classes with a single teacher dedicated to the different age groups. The update included a small area that reflected a bathroom much more like the ones in Chicago schools, allowing the children a way to use the restroom without having to go into the cold during the winters. It was a change that inspired the towns to start discussing a much bigger project that mirrored the Chicago sewage project. The silver mine allowed the towns to develop something much more advanced for the region because Lily and Jack used a lot of the profits to improve their home. 
It didn't take long before the schools once again grew beyond what the renovated building could handle, so a new structure was designed and constructed for a school with up to 100 students. The town hired two more teachers over the next five years as the number of children who attended the school continued to grow as the town started to boom. The new school building was more than enough to handle the expanding classrooms, although many of the students still wanted to be taught by Mrs. Turner. 
Life changed a lot for the individuals around the town too, starting with the opening of the sheriff position. The day after the rescue, Sheriff Brooks left his office, opting to work to repent for having failed the town. He made a much better carpenter, and he was willing to complete some furniture for free, especially for families who were struggling. Once people began to accept his apology and desire to repair what he could, Brooks found himself incredibly busy. He joined in building the new school, as well as a new post office. People began to use him to build stalls for events, to repair their wagons, and for other more important tasks. Over time, he gained a reputation as one of the best carpenters in the area, but he never forgot how he had failed the town when it mattered. This helped to keep him not only humble, but striving to improve the town that had given him a second chance. 
Emma occasionally sent word to Jack as her career took off.  Although she never became a big star, she made a name for herself in a growing city out in California. She was disappointed to hear that he married, but with her life in a city, she had a lot of men trying to court her. Eventually, she married someone not too unlike Thomas, but she had learned not to allow herself to be manipulated. For the most part, she was content with her life, especially since she had helped the man who had given her the kind of life she had wanted. Her only real regret was that she wasn't able to attend his wedding. 
After the rescue, Samuel found himself getting offered sheriff roles for the towns that had realized how corrupt their own law enforcements were. He did consider taking on the role again, but he couldn't until he felt that Jack no longer needed his assistance at the mine. Once things settled, Samuel had a house built near his friend who had housed him in the early days. Since they had also lost their sheriff because of the corruption discovery, the former sheriff agreed to fill the role until they found a new sheriff under the condition that they would replace him within a year. Over the course of that year, he started a garden at his home with a few livestock. Although it took the town more than a year to fill the role, Samuel didn't seem to mind too much, mostly because he hired a few deputies who took on the majority of the work. As soon as a new sheriff was sworn into the position, Samuel threw himself into taking care of his small ranch. Occasionally, Jack and Lily would come by with their family and help him with tending to deliveries. Little Sawyer adored playing with the animals, and he proved to be a natural when it came to tending them. By the time he was ten years old, he had decided he wanted to be a vet. Samuel also visited them in Silverton, returning to his room in the cabin so he could spend more time with them. True to his nature, he worked well into old age, departing wisdom when he was too old for so much physical labor. Yet he wasn't able to get rid of his ranch. Hiring a few ranch hands, the former sheriff was able to be comfortable well into his golden years. He even served as a representative for the town for a couple of years, but the job didn't really suit him. He was much happier telling stories and helping people when he could. 
Thomas came back once to apologize to the people he felt he hurt the most. He wasn't entirely changed, but Jack's cousin was much more careful about his associates. Eventually, they learned that he did become a politician, even marrying and having a couple of children of his own. The two families only saw each other once when Jack decided to take his family on a long trip to some of the places he had been. Even though he wasn't close to the Turners, there was no ill-will between them, and the families exchanged Christmas cards over the years. Lily would even ship his children small educational gifts. 
Lily continued as a teacher for several more decades, but she was no longer under the same level of pressure because there were other teachers to help her. After they had their second child, she and her family went to visit her childhood friend, staying in Sarah's guest suite. Sarah and her family began to visit Silverton for the first time since she had left, using Jack's old cabin. The Turners upgraded it to have the latest indoor plumbing and other comforts, making it a much nicer place than it had been in the early days. With more traveling back and forth between the two towns, Lily and Sarah's children became friends. Jack took over most of the administrative work for the mine for a few years, but it really wasn't the kind of job that made him happy. He hired several people to handle most of the work. Once he was able to free up more of his time, Jack led many projects for the town, as often as not being the person pressing for changes that would benefit the town. He was frequently a member at meetings for the towns, even though he was not an official representative.  
As the years passed, Jack and Lily aged together, watching as the wild west shifted into a more law-abiding place. Silverton continued to expand until it became a small city, joining with some of the surrounding towns. Through it all, the couple enjoyed watching the world around them change. It was always a strange mix of familiar and unfamiliar that they never got bored. And they always had each other. 
THE END
---
Readers who read this book also liked